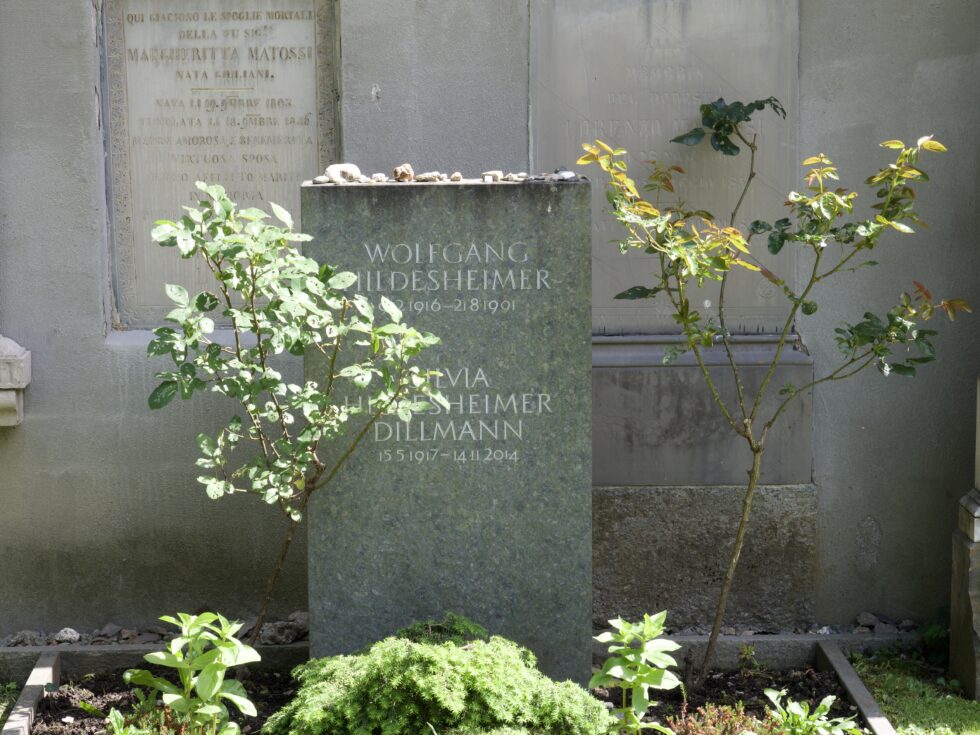 Visit to Hildesheimer
It has always interested me to find out where writers feel safe to write. Uwe Johnson escaped to a place east of London, Hildesheimer to the other side of the Bernina massive in the Engadin.
While I might want to stay on top of the Bernina pass he preferred Poschiavo some 2000m further down at its bottom. He lived there for 49 years, become honorary citizen and found a grave in a peaceful church yard, which his wife now shares with him.